"Csaba Malatinszky's veins must run with Cabernet Franc. He is obsessive about tending his vines and says his 30 hectares, farmed organically in Villány and Siklós since 2009, are as much as he'd ever want to own as that'll he can manage himself without delegating. He was Hungary's leading sommelier before turning to winemaking and his focus is balanced, complex reds, notably Cabernet Franc, which suits the Villány terroir so well. The flagship, unfiltered Kúria range always impresses, especially Cab Franc and Kövesföld (a single vineyard Bordeux blend), while his aromatic Serena white and refined Chardonnay are well worth trying." – 
Caroline Gilby
Caroline Gilby
Wine Tasting in our Press House near Máriagyűd
Super Premium Tasting
 Serena 2013

Noblesse Rozé 2014

Unfiltered Merlot 2007

Unfiltered Cabernet Sauvignon 2006

Kövesföld 2007

Unfiltered Cabernet Franc 2006

Noblesse Chardonnay 2013
Super Premium Tasting+Maghari
 Serena 2013

Noblesse Rozé 2014

Unfiltered Merlot 2007

Unfiltered Cabernet Sauvignon 2006

Kövesföld 2007

Unfiltered Cabernet Franc 2006

Noblesse Chardonnay 2013

Maghari 2015 (méthode Malatinszky)
Tour de Franc Tasting
Unfiltered Cabernet Franc 2003

Unfiltered Cabernet Franc 2004

Unfiltered Cabernet Franc 2005

Unfiltered Cabernet Franc 2006

Unfiltered Cabernet Franc 2007

Unfiltered Cabernet Franc 2008

 Unfiltered Cabernet Franc 2009
| | | | |
| --- | --- | --- | --- |
|   | Szuper Premium Tasting | Szuper Premium Tasting + Maghari | Tour de Franc Tasting |
| 10 guest | 9000 Ft/guest | 13000 Ft/guest | 15000 Ft/guest |
| 9 guest | 10000 Ft/guest | 14445 Ft/guest | 16667 Ft/guest |
| 8 guest | 11250 Ft/guest | 16250 Ft/guest | 18750 Ft/guest |
| 7 guest | 12858 Ft/guest | 18570 Ft/guest | 21429 Ft/guest |
| 6 guest | 15000 Ft/guest | 21675 Ft/guest | 25000 Ft/guest |
| 5 guest | 18000 Ft/guest | 26000 Ft/guest | 30000 Ft/guest |
| 4 guest | 22500 Ft/guest | 23500 Ft/guest | 37500 Ft/guest |
| 3 guest | 30000 Ft/guest | 43335 Ft/guest | 50000 Ft/guest |
| 2 guest | 45000 Ft/guest | 65000 Ft/guest | 75000 Ft/guest |
Please note that the calculated tasting portion is 0,75 dl. Each bottle wine is enough for 10 people to taste. In case headcount is less than 10 the rest of the wine, which is included in the price certainly may be consumed or taken after the tasting.
Super Premium
Starter: grilled foie gras or duck breast tartare with basil served with buttered toast made of Uncle Sebi's leavened bread
Entrée: noble games / roasted duck-goose / rosemary lamb richly garnished, served with seasonal vegetables or pickles on the side
Dessert: orange crème brulée
"I visited Csaba at his Preszhaz in July and I couldn't have asked for a better experience. We were staying in the town of Villany, the cab ride was only about 10-15 minutes through the rolling hills of the region. Once we arrived we have a great spread of local cold cuts and homemade cottage cheese brought out to us. You sit outside amongst scenery that makes you feel like it can't get much better than this.
I was with a group of 6 friends and we were a range from wino to beginner and each of us were blown away by the wines brought to us. Csaba really believes in the way he decides to produce his wine, and it shows in the finished product. The wine Malatinszky puts on the table offer complexity and depth that can stand up to the likes of France, Italy, California etc. In my humble opinion, the best he has to offer shows in his Cabernet Franc. Unlike other places in the world, Villany likes to showcase Cab Franc to stand on its own, rather than just be used in a blend. No where in the world can you experience Cabernet Franc like this than Villany, and nobody does it better than Csaba Malatinszky. For any wine enthusiast, you have to try it.
Csaba himself is a great host. He is funny, warm, and really takes the time to chat and get to know his guests while still taking the time to explain the process and the reasoning behind the way he makes his wine.
H-7818 Siklós-Máriagyűd
 GPS: 45°52′45.6″, 18°15′21.3″
Wine Tasting:
Guest Reception & Food service based on consultation.
Fehér Zsolt (+36/70423 4170)
Staff & Contact Information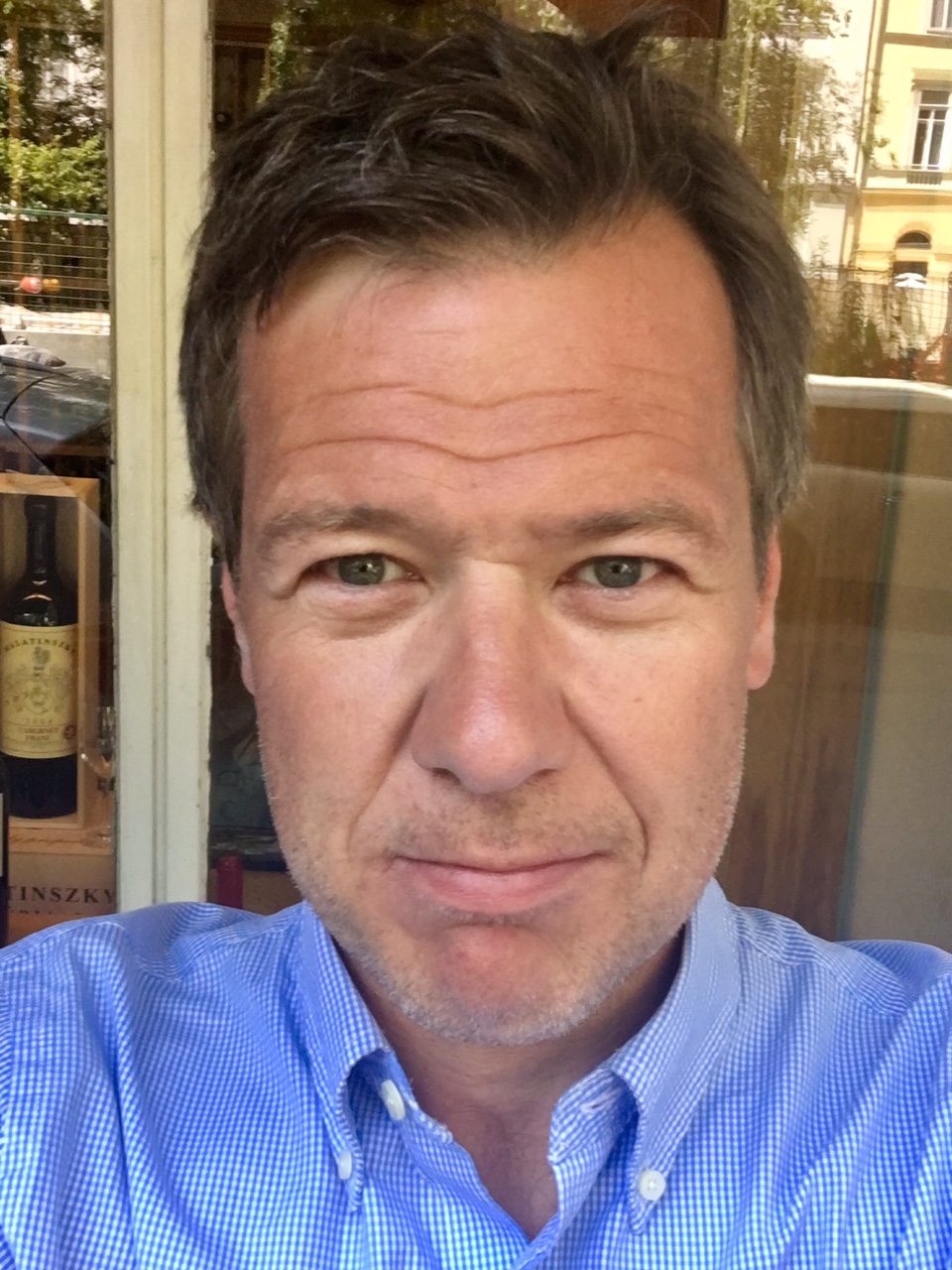 Zsolt Fehér
Brand Manager
(06-70-423-4170)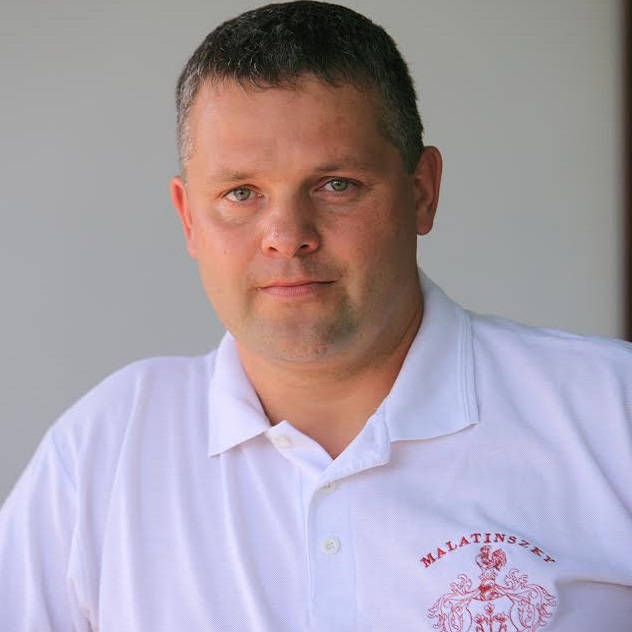 Tamás Tar
Wine Estate Manager
(06-20-969-4124)
Wine Shop (Budapest)
 Budapest 1051 Budapest, József Attila u. 12.

Tel.: +36(20) 969-4170
 T./F. +36(1) 317-5919
 wine@malatinszky.hu
 GPS: 47º 29' 56,02"; 19º 3' 2,13" Map
Business hours
Winery, Villány
 H-7773 Villány, Batthyány L. u.27.
 T./F. +36(70) 42-34-170
 wine@malatinszky.hu
 GPS: 45°52′10.6″, 18°27′02.2″ Map
Press House (Wine tasting)
Press House (wine tasting)
 H-7818 Siklós-Máriagyűd
 GPS: 45°52′45.6″, 18°15′21.3″
Apply: T. +36(70) 423-4170 or preshaz@malatinszky.hu